Custom Infrared Thermography Consulting
SUNRITE Technology Co., Ltd. is a first class infrared professional company in Taiwan.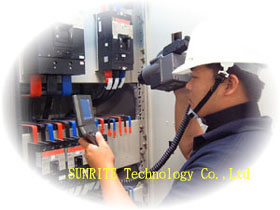 We take pride in all our work regardless of the size of the job.
Our employees are employed based on their technical skills, integrity and good ethics.
Infrared technology is not just simply taking photographs. There is a high level of analysis in which we provide to highlight potential issues or problems and formulate possible solutions.
We firmly believe that we are the best infrared company in Taiwan.

If you would like to discuss your requirements or having any questions, please send us a message and our qualified staff will respond to you as soon as possible. Thank you.

Contact Us
Sunrite Technology Co., Ltd.
Rm.218, 2/F Innovation and Incubation Center, 84 Gungjuan Rd., Taishan Dist., New Taipei City 24301, Taiwan.
E-mail: sunrite@irpro.com.tw
Tel: +886 2 2908-1627
Fax: +886 2 2908-1568